Dog Training in Grants Pass, Oregon
Professional Dog Training at Canine Club
For millennia, dogs have been the perfect partners to humans in both service work and the home. Tapping into this bond depends on a strong understanding between human and dog. Our mission here at Canine Club is to help you establish this understanding and use it to improve your relationship with your canine companion.
What we call our "balanced training method" begins with a close look at your dog's individual personality, goals, and challenges. Our talented trainers will guide you through a training regimen for your specific situation and prepare you to maintain your dog's new skills at home.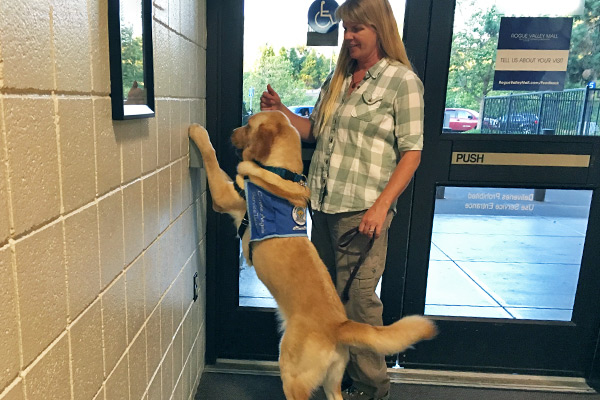 Give Us a Call About Training Options!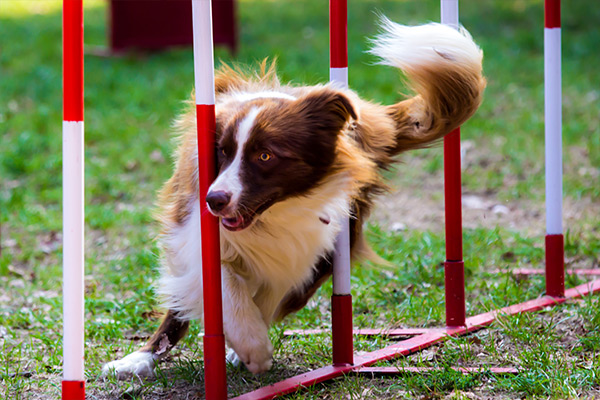 Your dog will experience customized, one-on-one training sessions throughout the day. Our trainers will assess your dog's individual needs and preferences and exercise them during the day, leaving each guest mentally and physically satisfied. Activities are chosen based on each dog's needs, and can include obedience, agility games, trick training, household manners, and small group play sessions among many others.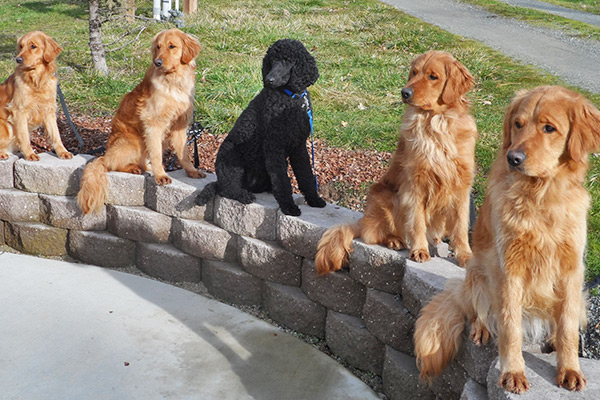 Canine Club Obedience Training
Our series of three obedience classes taught by an experienced instructor will teach your dog to respond to commands as well as practice good behavioral habits. Our goal is to help you and your dog build a lasting relationship.
Level 1: Beginner. This class builds the foundation by practicing eye contact, loose-leash walking, basic commands (sit, down, stay), and coming when called. Owners will learn about dog body language and leadership.
Level 2: Intermediate. This class hones the skills learned in Level 1 while adding more distractions and strengthening focus.
Level 3: Advanced. Level 2 graduates will continue to work on leash walking, stays, and recalls while adding even more distractions, distance, and off-leash exercises. Two of the classes will be spent in town on training field trips to stores and parks.
Give Us a Call About Training Options!
The first few months of a dog's life is the most critical training period. Our experienced trainers will lead you and your 3-6-month-old puppy through essential lessons. Exercises include:
Eye contact
Loose-leash walking
Basic obedience commands
Coming when called
Human socialization and handling, helping your puppy grow accustomed to grooming, nail trims, and teeth brushing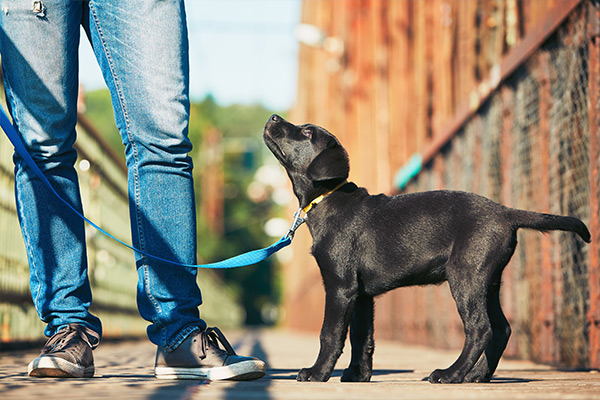 Nosework training teaches your dog to utilize the power of his canine nose in a series of three 6-week classes:
Level 1: Beginner. This entry-level class teaches dog & handler to work as a team to find scent. We'll pair high-value dog treats with boxes & containers, teaching dogs to find scent and teaching handlers to read their dog's body language.
Level 2: Introduction to Pairing Scent. This course builds on the techniques learned in Level 1, pairing the high-value treats to one specific scent and increasing the difficulty of container finds.
Level 3: Element Searching. Dogs will search vehicles, exteriors, and interiors in different locations to teach both dog and handler to work among new distractions.